Alchemy Photography is a Cornwall Wedding Photographer based in North Cornwall and offers Wedding Photography that is natural and contemporary
Professional Cornwall and Devon Wedding Photography at an affordable price.
One of the top 28 Wedding Photographers in the UK -Hen Heaven Awards 2018
One of the top 11 wedding photographers in the UK Poptop Weddings 2017
One of the top 34 Wedding Photographers in the UK Hen Heaven Awards 2016
Featured Galleries from 2018
Contact
Land line 01840 212546 or mobile 07814673984
e-mail davidwilkins14@gmail.com
skype david.wilkins291
To share my page to your facebook click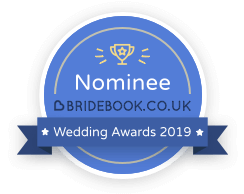 Hello I'm David a Cornwall Wedding Photographer and I have a wealth of experience shooting award winning Landscape and Wedding Photography. I love working with natural light, capturing Weddings in a unique and unobstrusive way.
My Approach as a Cornwall Wedding Photographer
My approach to Cornwall Wedding Photography is relaxed and I produce contemporary wedding images while documenting all the important moments of the day. Depending on your requirements, I can follow a formal or more informal approach, although most people usually want a combination of the two: most of the traditional photos and a casual documentation of the day. I try to make group shots as informal as I can if you would like to see some of the ways we can have fun with these have a look at my group shots page here. I will include images that the Bride and Groom don't usually see, guests arriving at the venue and candid portraits just to complete the coverage of the day.
Cornwall Wedding Photographer Alchemy Photography is proud to have been accepted into Wedding Photography Select
see my profile here

WPS - The Home Of The World's Best Wedding Photographers!

featured in
and
and
and
and
and
and
and
and
Want to see what I've been getting up to here is a link to my Facebook and Instagram pages
6, Trecarne Gardens Delabole Cornwall PL33 9DP
We have: Professional indemnity insurance Public liability insurance Professional Photographers in the UK Wedding Photography services - Our Wedding Memories | UK wedding photographers directory
Christening Photography and Commercial Photography Services